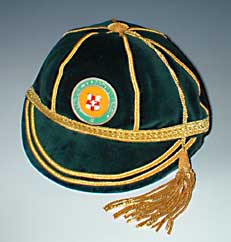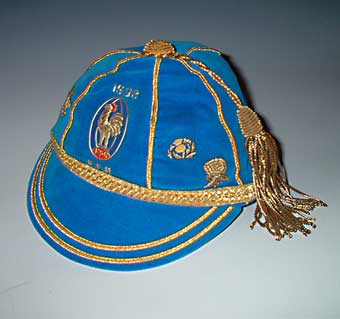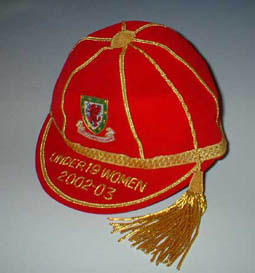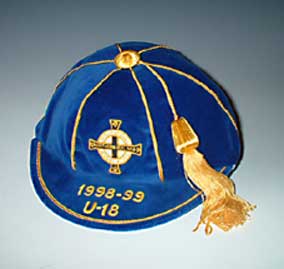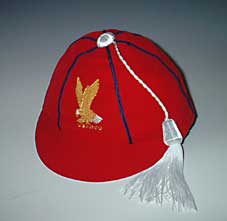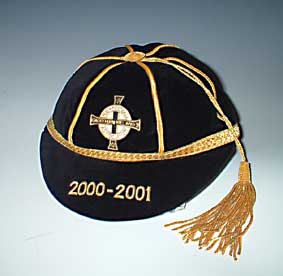 The Tie & Scarf Company is a family owned business now in
its fifth generation. Caps were one of the original products and over 150 years later, these are still being produced.
Part of the cap production is made up of 'honours' caps, which are presented to players who represent their club, county or country.

They are mainly produced in velvet, complete with braid and tassel
and embroidered with a logo and the year of presentation.
Click on any cap to see a larger image
The Football Association of Wales
Lincolnshire football Association
International French Rugby
Irish Football Association
U.S.A Rugby
Irish Football Association